Hello! My name is Gary Tapp and I'm an established versatile Gibraltar Wedding photographer and I strive to make your wedding day as relaxed as possible. I am an immersive photographer and I try to make as low an impact on the natural flow of events on your day so that you can look back and relive your wedding day.
What sparked your interest in photography?
My dad always had an Olympus camera when I was little which I played with and thought was really cool: so it started from an early age but I didn't really grow until the digital era. I worked in IT from college then, in about 2001 when the first DLSR digital cameras arrived on the market, my interest was sparked again so the two went hand in hand.
Why did you decide to specialise in being a Gibraltar Wedding Photographer?
I started doing wedding photography for friends and family as they kept asking me, as well as the glamour, fashion and commercial, and then when more people started to ask I decided to set up Wedding Photographer Gibraltar.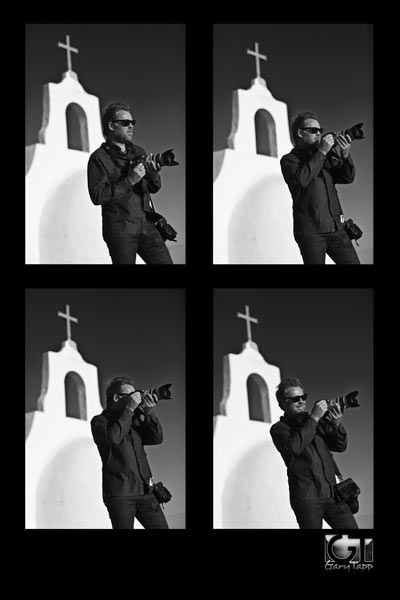 What is your style?
I have a really relaxed reportage & documentary style and approach to a wedding, to make it as informal as possible so the bride, groom and guests also stay relaxed. Obviously, if a bride wants it more formal then I can accommodate this but generally, the day leans towards a more documentary style which you can see on my Instagram page.
How do you remain unobtrusive at a wedding?
I use longer fast lenses so I can shoot at a distance, and always move around in soft shoes so as not to make too much noise – there's nothing worse than hearing footsteps during the ceremony. Also, I try to use the natural available light as much as possible and don't use the flash unless I have to or I'm trying to create a dramatic lighting effect.
What is it like to capture such special moments for others?
I'm really surprised actually at how much I enjoy shooting weddings. I enjoy the challenge and love the satisfaction of capturing a particular person doing something while they aren't aware I'm taking their picture. Capturing the spirit of the day, a laugh or expression, is what it's all about.
Gibraltar Wedding Photographer – Gary Tapp
18/06/2019