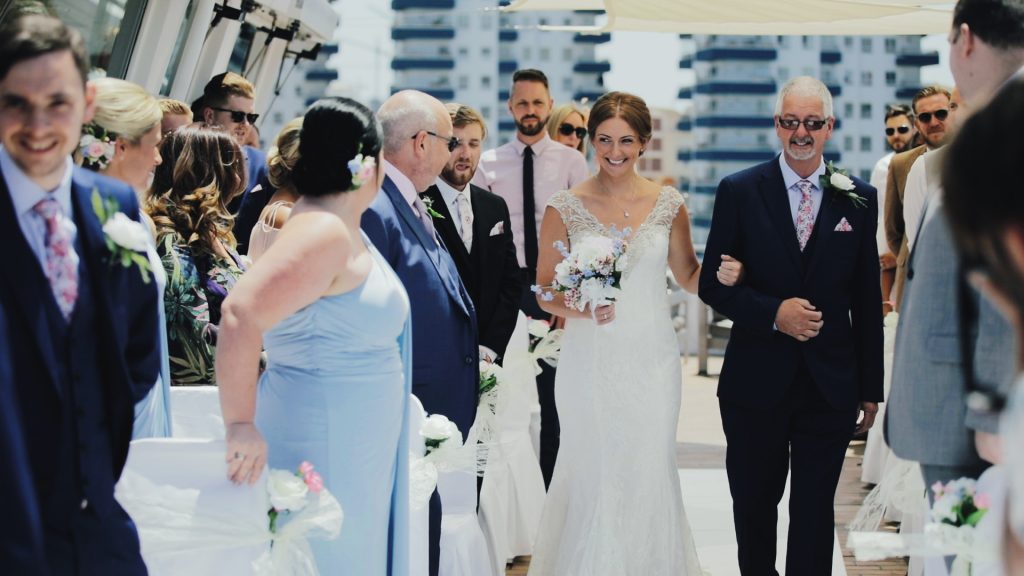 Wedding Videos in Gibraltar by Gary Tapp. I am a professional videographer in Gibraltar. I make wedding videos in Gibraltar with a natural, documentary style. My look is cinematic, journalistic, candid and unobtrusive . I try to capture your wedding days events as they happen with as little re-creation and interference as possible. Each video I create is a totally unique, original work of video filming that has a filmic look.

There are so many great wedding venues in Gibraltar to hold your wedding, elopement or a pre-wedding session. It's simply a pleasure to the shoot there and I can proudly call myself a Wedding Videographer in Gibraltar.
Being a professional Destination Wedding Videographer in Gibraltar, I am passionate about making your big day memorable. I love to catch the natural emotion, it's important for me to always be non-intrusive, capturing your wedding video during your wedding day in Gibraltar.

If you look below at one of my wedding films, or elopement videos you will quickly see that what I create is great moving memories of your wedding day.

I have a whole range of wedding video packages to suit all budgets and coverage from simple registry elopements to full all-day affairs, so please contact me here to request my packages PDF with all the details and prices (in £ Sterling GBP).
Gibraltar Wedding Videographer
29/06/2019