Nelson's Schooner Pickle Wedding Venue in Ocean Village marina
Around 1,000 marriages take place in Gibraltar each year, over 80% of them between non-residents. They enjoy the simple legal procedure, easy flying time from northern Europe and warm Mediterranean sunshine. Now there's another great reason to get wed on the Rock – the arrival of Nelson's Schooner Pickle in Ocean Village marina.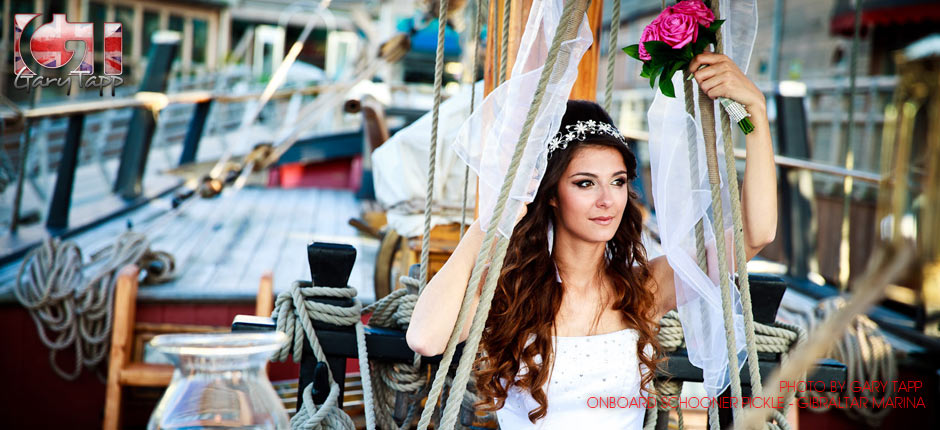 Gibraltar already has some delightful and unusual wedding venues, the 19th century Alameda Botanical Gardens and the Mons Calpe Suite perched 412 meters up the Rock both spring to mind, but Schooner Pickle will be a fine addition. Beautifully varnished wood, furled sails in twin-masted rigging and twinkling polished brass lanterns against the backdrop of Ocean Village marina and the looming Rock will make a magical setting.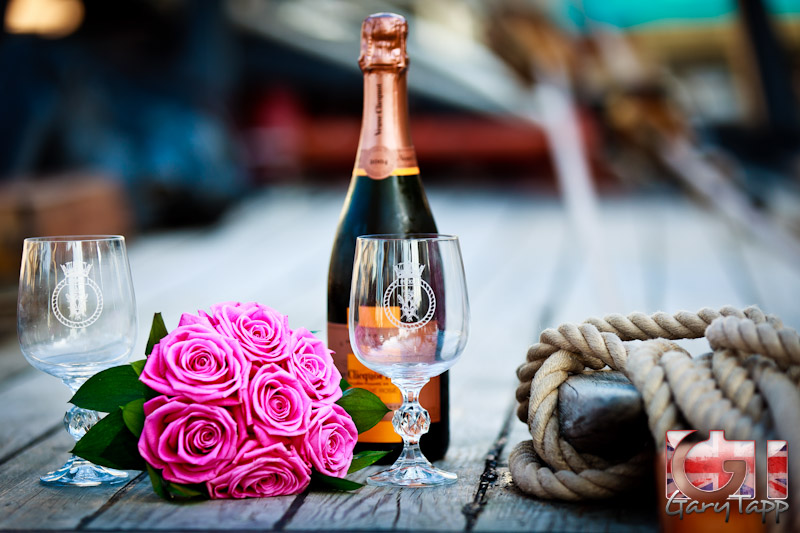 73ft Schooner Pickle, a replica of the 1799-built original, welcomed her first guests onboard in Gibraltar in April. Operator Robin James, who also captained HMS Pickle from North Wales to Gibraltar last autumn, says, "We've been working hard moored in Ocean Village over the winter, removing cabins to create museum space, shipping historical artefacts from the UK and painstakingly handcrafting deck tables, benches and awnings for the comfort of our guests. She is now shipshape and ready for guided tours and private hire – with wedding blessings and receptions firmly on our radar. We'll even don authentic naval uniforms for a real taste of Trafalgar. Pickle already has a romantic tradition of uniting loved ones having rescued Jeannette Caunant at Trafalgar and reuniting her with her husband when they thought each other had been lost. Rather fitting."
Schooner Pickle can accommodate 20 guests fully seated on deck, or 30 or more for a standing fork buffet with caterers and full bar service on offer. Weddings, retirement parties, product launches, photo calls, corporate entertainment and children's birthday parties are all possible and welcome. HMS Pickle is famed for her role at the Battle of Trafalgar where she raced home to give the King in London the bittersweet news of Lord Nelson's death and British victory over the combined Spanish and French fleet.
For more information please take a look at my Pickle Venue Page
Photos by Gary Tapp – Taken from andaluz.tv